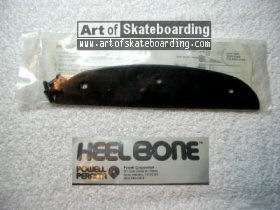 Overview
A heel spur is a deposit of calcium on the heel bone. This calcification takes the form of a
bony
protrusion, which can cause considerable pain when standing and walking. This foot problem is closely related to plantar fasciitis, a condition in which the band of fibrous tissue on the bottom of the foot becomes over-stressed. It pulls away from the heel and causes the calcium deposits to form. For this reason, treating a heel spur involves treating the plantar fascia as well.
Causes
Causes for heel spurs (and related plantar fasciitis) include increase or change in activity, lack of arch support or poor shoe choice, injury, inflexibility in Achilles tendon and calf muscles, and spending hours daily on the feet. Also, arthritis from aging is often a common cause of bone loss and natural cushioning under the heel. Tarsal tunnel syndrome can also be to blame. Ultimately, in the United States, the most likely cause of this pain is being overweight. With more than 60% of the nation obese or morbidly obese, foot pain related to excessive weight is most likely. Dietary changes are most likely to cause long-term relief for bone spurs and plantar fasciitis.
Symptoms
It is important to be aware that heel spurs may or may not cause symptoms. Symptoms are usually related to the plantar fasciitis. You may experience significant pain and it may be worse in the morning when you first wake up or during certain physical activities such as, walking, jogging, or running.
Diagnosis
Your doctor will discuss your medical history and will examine your foot and heel for any deformities and inflammation (swelling, redness, heat, pain). He/she will analyze your flexibility, stability, and gait (the way you walk). Occasionally an
x-ray
or blood tests (to rule out diseases or infections) may be requested.
Non Surgical Treatment
The majority of heel spurs are treated with non-surgical interventions. These can relieve pain, but may take from about 3 months to up to a year for symptoms to resolve. Rest, icing, and over-the-counter anti-inflammatory or prescription medications can help ease symptoms. Cortisone injections may also be used. Physical therapists may instruct you to perform stretching exercises to help relax the tissues in the heel. Your doctor may recommend custom orthotics or shoe inserts to position and cushion your heel. Night splints can help position the heel and arch of the foot while you sleep. Some doctors may recommend extracorporeal shock wave therapy (ESWT). This treatment uses energy pulses to start the repair process in the heel tissues. ESWT is recommend when other non-surgical treatments have failed.
Surgical Treatment
Surgery to correct for heel spur syndrome is a common procedure which releases plantar fascia partially from its attachment to the calcaneous (heel bone). This part of the surgery is called a plantar fasciotomy due to the fact the fascia is cut. This is most often done through an open procedure as any heel spur or bursa can be removed at the same time. If the spur is not removed during the surgery, it will probably be just as successful, as the large spur is not the true problem. Some physicians use an endoscopic approach (EPF) where a small camera aids the physician during surgery with typically smaller incisions on each side of your foot.
Prevention
In order to prevent heel spurs, it?s important that you pay attention to the physical activities you engage in. Running or jogging on hard surfaces, such as cement or blacktop, is typical for competitive runners, but doing this for too long without breaks can lead to heel spurs and foot pain. Likewise, the shoes you wear can make a big difference in whether or not you develop heel spurs. Have your shoes and feet checked regularly by our Dallas podiatrist to ensure that you are wearing the proper equipment for the activities. Regular checkups with a foot and ankle specialist can help avoid the development of heel spurs.